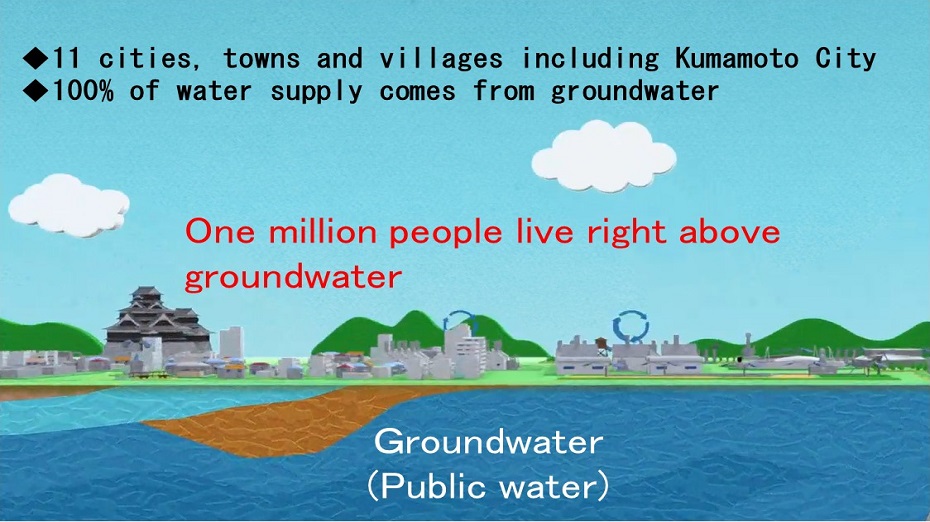 In Kumamoto, water and sewage systems are 100% supplied by groundwater

And about one million people who use that water live directly above that groundwater, which means that people's lives are also linked to the quantity and quality of groundwater.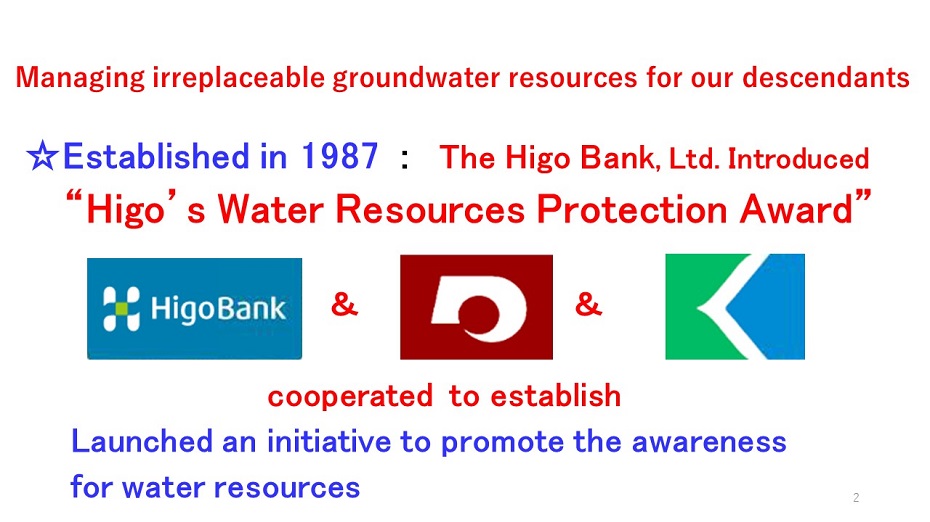 Managing irreplaceable groundwater resources for our descendants
As part of its social contribution activities, The Higo Bank, Ltd., a regional bank, has started a conservation project for the groundwater that provides 100% of the water for domestic and industrial use in Kumamoto.

In 1987, the Higo Bank established 'Higo's Water Resources Protection Award' with the cooperation of Kumamoto Prefecture and local newspaper company, to promote educational activities to raise the awareness for water resources.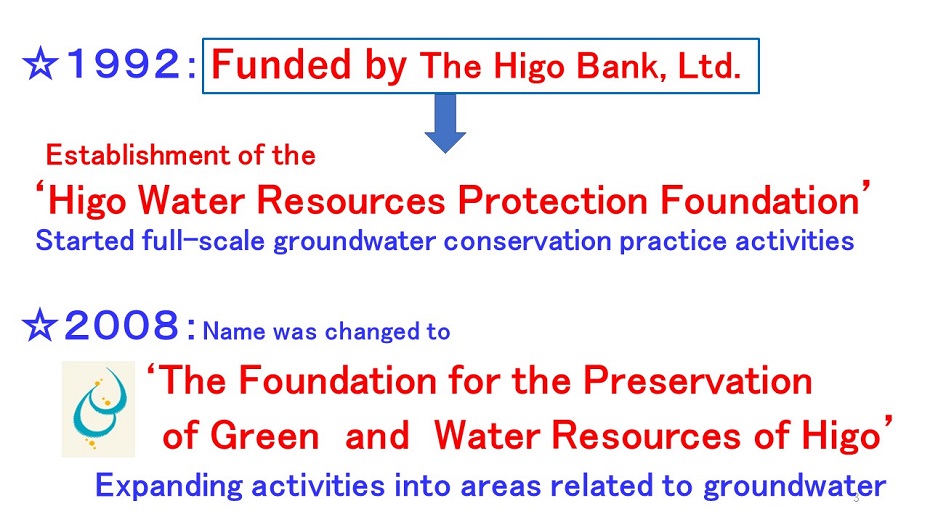 In 1992, the 'Higo's Water Resources Protection Foundation' was established with a donation from the Higo Bank.

Subsequently, in 2008 we decided to expand our activities in the field related to groundwater. The name of the foundation was changed to 'The Foundation for the Preservation of Green and Water Resources of Higo'.

Video Gallery