We would like to report on the official side events of the 4th Asia-Pacific Water Summit!
The 4th Asia-Pacific Water Summit was held in Kumamoto City, Japan, on Saturday, April 23rd and Sunday the 24th 2022, with the participation of heads of state and cabinet ministers from 30 countries.
We, The Foundation for the Preservation of Green and Water Resources of Higo, participated in two official side events held at the Civic Hall of Kumamoto Castle Hall. Both events had a large turnout, exceeding the capacity of 100 people.
On the first day, we were the second of five corporate and community initiatives to present at the Kyushu Water Forum.  We created the presentation contents displayed on the screen in English, and the speeches were given in Japanese with simultaneous interpretation into English.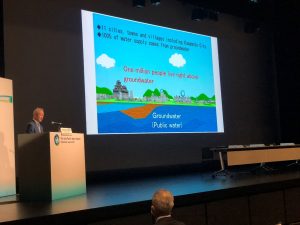 In the presentation, we informed that in Kumamoto, one million people live directly above groundwater and our lives greatly affect the quantity and quality of groundwater.  We also mentioned about the nature of water which is a completely different aspect such as the fact that tsunamis caused by earthquakes and floods caused by heavy rains can destroy towns in an instant.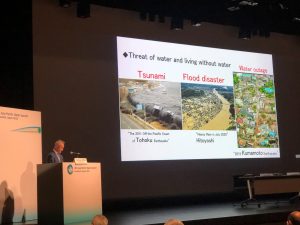 At the end of the presentation, the speakers lined up on stage and read aloud the 'Kyushu Water Forum Declaration' in unison.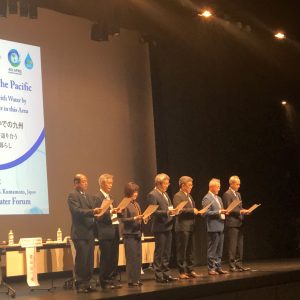 On the second day, our Executive Director Ohno participated as a panelist in the 'Kumamoto, Land of Water' symposium.  The contents were displayed in both English and Japanese on the screen.
In the first part, Emeritus Professor Shimada of Kumamoto University gave a keynote speech titled 'Activities for the sustainable use of groundwater resources in the warm humid region'.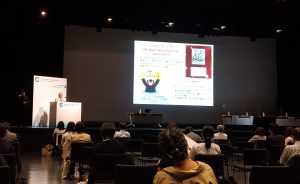 The second part was a panel discussion in which panelists of Kumamoto Prefecture, Kumamoto City, Kumamoto Groundwater Foundation, and The Foundation for the Preservation of Green and Water Resources of Higo answered questions posed by the coordinator, Professor Shimada.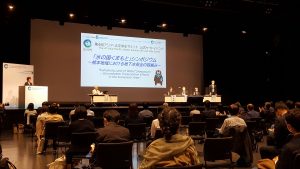 We introduced the history of the Foundation, starting from when the Higo Bank, Ltd. initiated its groundwater conservation activities based on the principle of 'managing irreplaceable groundwater resources for our descendants'.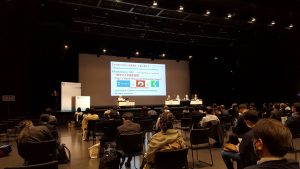 We also informed the audience that after the 2016 Kumamoto Earthquake, the Foundation installed hand-pumped disaster prevention wells in cooperation with the Higo Bank, at 10 locations where the bank's branches operate.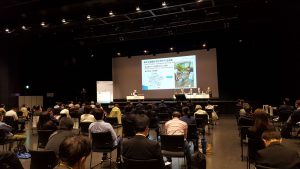 The symposium was streamed live online.  'Water: The Essential Resource for Life', the English version of 14-minute video which was produced by our foundation was shown at various locations at the hall where the summit was held, including the main venue.
ALL LIST