The 4th wooden bench donation ceremony was held! (At the lobby of the Kumamoto Prefectural Government New Administration Building)
On January 26, 2022. we held a ceremony to donate "Wooden benches" made by the forest-thinning wood (Japanese cedar) to 6 elementary schools in the prefecture. This thinned wood was carried out from "Aso Taikan no Mori" owned by Higo Bank and our foundation to plant broad-leaved trees there. This bench was ordered to the Green Environment Department of Aso Chuo High School and was made by the high school students as part of the class. The feature of this bench is that it is manufactured by the " Traditional Japanese house construction method" cutting rounds the corners of the wood, and without using any nails for the safety of children.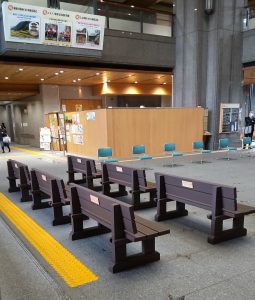 Mr. Yamaki, Deputy President of Higo Bank, and the council member of our Foundation, said, "I want the school children, who will lead the next generation of Kumamoto, to use this bench and to understand the importance of the various functions of the forest." Then, he handed the "Catalog" to Mr. Koga, the Education superintendent in Kumamoto prefecture.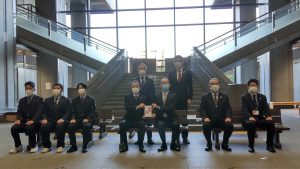 Mr. Shota Honda, the representative student of the Green Environment Department of Aso Chuo High School, who worked on the bench production, said the message to the children; "We hope this bench will be effectively used in school life and children will be interested in forestry and manufacturing." After the donation ceremony, we delivered
wooden benches to 6 elementary schools in the southern part of Kumamoto prefecture.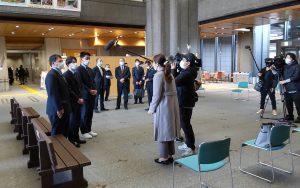 【Ashikita Municipal Sashiki Elementary School】
It was set up near the sunny entrance overlooking the school playground, open to both children and parents.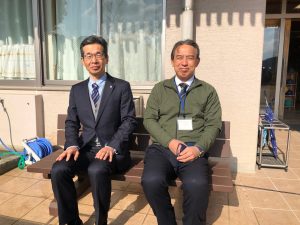 【Hitoyoshi City Tokan Elementary School】
It was set up in the school playground so that children and parents can use for watching children's play such as soccer.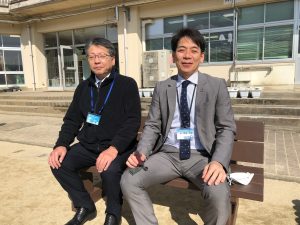 【Mashiki Municipal Hiroyasu Nishi Elementary School】
It is installed at the entrance of the teaching staff room and is shown to children.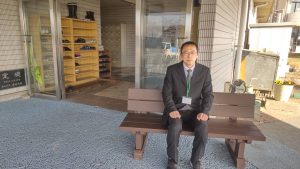 【Kumamoto City Takahiradai Elementary School】
The bench was installed in the school playground with a good view. There we got a "Thank you!" note from the students who were taking classes in the school playground.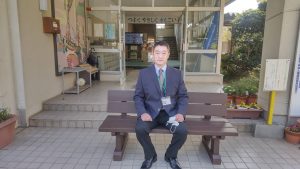 【Amakusa City Kamegawa Elementary School】
It was set up in the center of the library so that children could read books in a sunny place.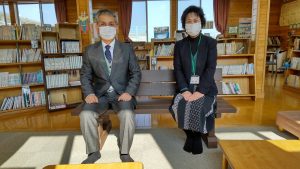 【Hikawa Municipal Miyahara Elementary School】
It was set up in the connecting corridor of the second floor so that children could use the benches when going back and forth between the two school buildings.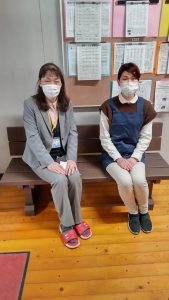 This time, the total number of wooden benches donated to elementary and junior high schools in Kumamoto Prefecture has reached 24.
Next year will be the 5th anniversary, so we are planning to donate as many as possible to educational institutions in the prefecture.
ALL LIST