The 3rd wooden bench donation ceremony was held!
On Tuesday, December 8, 2nd year of Reiwa, the donation ceremony of "Wooden benches" made by the wood cut out from "Aso Taikan no Mori" owned by Higo Bank and our foundation, was held at the lobby of the Kumamoto Prefectural Government Building to donate for 6 elementary and junior high schools in the prefecture.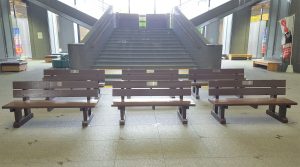 Mr. Yamaki, Deputy President of Higo Bank and also the council member of our Foundation, said "The use and touching of those benches by the children who will lead the next generation of Kumamoto, induce the feeling of the wood that has grown over many years in the wilderness of Aso. And then, they will be interested in the various functions of forests, such as "groundwater recharge," "absorption of carbon dioxide" and "flood control and disaster prevention. We hope so."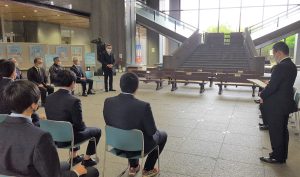 The donation "Catalog" was handed over from Deputy President Yamaki to Mr. Koga, Education Superintendent in Kumamoto Prefecture.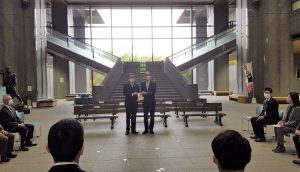 Next, Mr. Ikebe, the representative student of the Aso Chuo Senior High School Green Environment Department, who worked on the bench production, said, "Although We had the difficulties in the work schedule including painting process because of Corona problem, We felt so happy to be entrusted with this important production work. We are also stirred to be able to deliver it safely." The feature of this bench is that it is manufactured by the traditional Japanese house construction method called "Komisen", which uses hard and durable oak wood for the joints of wood without using any nails and metal fittings.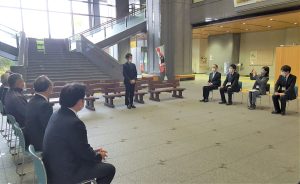 At the closing ceremony, all the participants took a commemorative photo.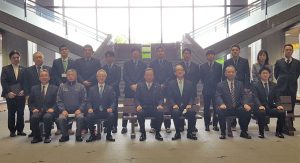 After the donation ceremony, we delivered those wooden benches to each donated school.
This is Aso Elementary School in Aso city. It will be presented at the front door lobby for a while.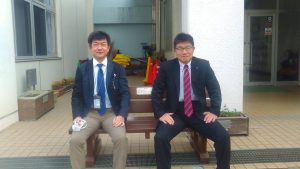 This is Kikka Elementary School in Yamaga City. The bench was installed in the infirmary room.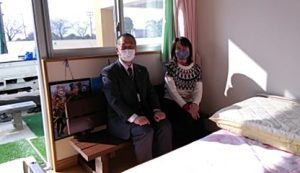 This is Toyokawa Elementary School in Uki City. It was installed under a big tree in the schoolyard.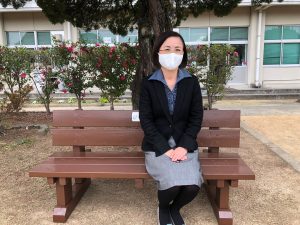 This is Kumamoto City Toen Junior High School. It was installed in the corridor to the gymnasium which is used by the brass band club for practice.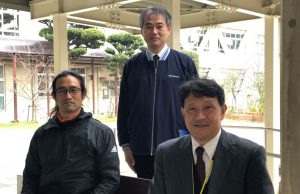 This is Nishi Goshi Minami Junior High School in Koshi City. It was installed in a multipurpose room.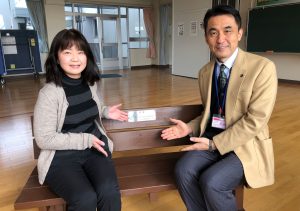 This is Hirai Elementary School in Arao City. It was set up on a sunny lawn yard overlooking the large school playground yard.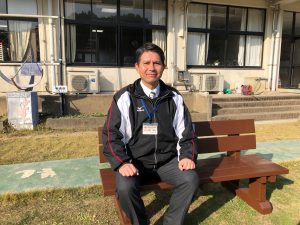 At the school we delivered those benches, they said, "As children use the bench for play and breaks, we would like to make use of it in our education so that they can consider the relationship with the forest." This time, the number of wooden benches donated to elementary and junior high schools in Kumamoto Prefecture has reached 18 in total.
ALL LIST