We would like to inform you the "Bench production works" by the Green Environment Department students of Aso Chuo High School!
This year, we ordered the students of the Aso Chuo High School Green Environment Division to make benches using thinned wood from the Aso Taikan Forest. On Friday, August 28, 2nd of Reiwa, we visited the bench production work class. This is the students of the woodworking group who are in charge of production.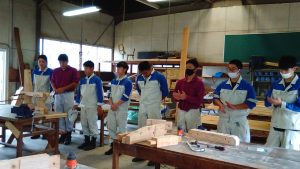 The words from the representative student; "It is very rewarding work when we think that we can protect the forest by making benches with thinned wood!" "Since cedar is soft and vulnerable, we are working with caution."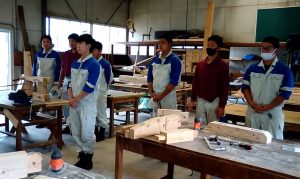 Each student returns to their working position to check the work contents.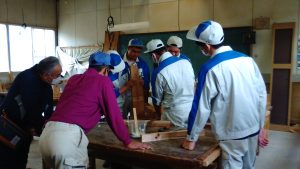 Here, they use a lathe skillfully to process timber.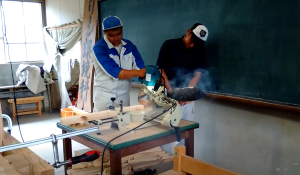 Align the tenon hole with the tenon and hit it by a hammer to assemble. The sound of a slamming hammer was heard. This is a conventional "wooden construction method" that does not use nails.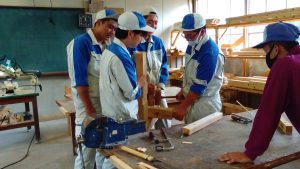 This student sands wood and polishes the surface cleanly.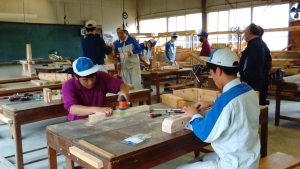 These were bench legs that looked sturdy.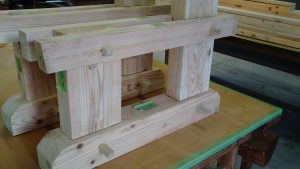 We plan to donate six benches to elementary and junior high schools in Kumamoto Prefecture  this year as well. We are waiting for the bench completion.
ALL LIST