We gave a lecture in the 15th anniversary special course of "Training Course for Volunteer Guide in English!".
This is the photo of the lecture by Mr. Ohno, Managing Director of the Foundation, in this special course held at the Kumamoto City International Center on September 13, 2nd year of Reiwa.
The theme of the special course is "Kumamoto's precious water" -preparing for the "Asia-Pacific Water Summit". This is the lecture venue of international conference room on the 3rd floor of the International House.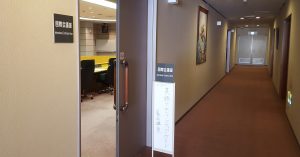 Mr. Kyoko Noda of "Higo Kumamoto Castle Town Cram School" gave a greeting as the organizer and also introduced the lecturers.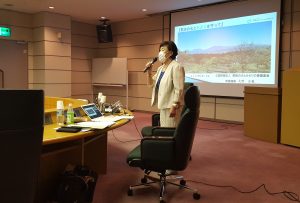 Managing Director Ohno gave a lecture entitled "Protecting the Water and Greenery of Kumamoto" for about an hour. He wore a face shield to prevent the spread of the new coronavirus infection.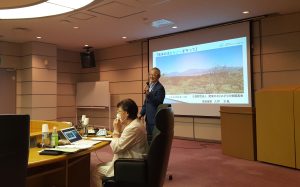 Participants were 20 people including 15 students of the course and 5 management staffs. They listened very enthusiastically.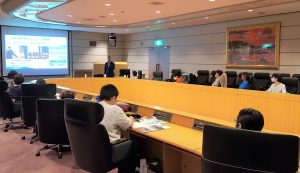 This course is composed by 6 series lectures (instructors are different at each time) and will be held every Sunday until October 18th.
ALL LIST