Aso Division activity series ② Machine planting by rice transplanter
To prevent the spread of the COVID-19 infection, volunteer base activities have been suspended, but the Aso Division keeps their everyday activities continuously. We would like to introduce the activities by the Aso Division.
Series ② is "machine planting" by rice transplanters.

Every year, about 700 volunteers planted rice by hand, but this year, only one rice terrace was used for the hand planting of the 10th anniversary commemorative Shinto ritual and other rice terraces were planted by rice transplanters.

This is the state of the rice terraces before machine planting.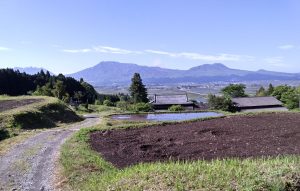 Rice seedlings plates to be installed in rice transplanters.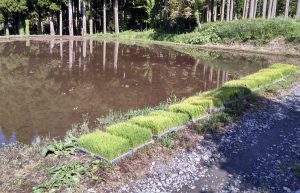 Put the planting machine into the rice field and start planting by the machine.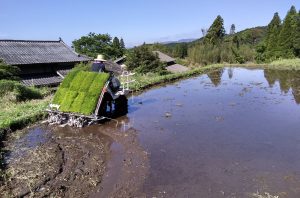 As the rice terrace fields is small area with various shapes, this is a very difficult task to control the planting machine.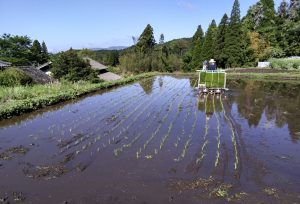 Mechanical planting is not possible near the terrace doorway for the rice planting machines and the space near the rice terrace bank, so the supplementary hand planting is done.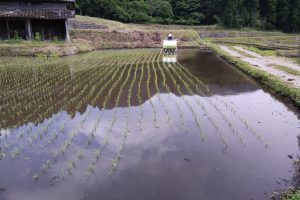 The status of the planted rice growth will be posted on our Instagram (user name: aigokikin). Please take a look.
ALL LIST