The 15th "Aso Taikan no Mori"(Aso panoramic Forest)tree planting!
We planned to hold the 15th "Aso Taikan no Mori" tree planting on Saturday, April 11,2020, but the volunteer based planting event was cancelled to prevent the spread of COVID-19 infection.
On April 11th (Sat), we held a Shinto ritual before the tree planting activities by our foundation staffs.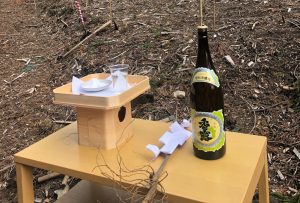 Following the greeting by President Kai, the Foundation staffs and the members of the Aso Taikan Forest Management Committee joined the ritual and planted the sapling Quercus.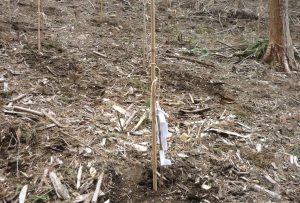 The total number of saplings prepared this time was 4,000, including 2,100 Quercus, 1,500 Kunugi, and 400 Mizunara. Until last year, the tree planting has been a half-day event on the Saturday morning, but this year, it took full 6 days from April 6 (Monday) to April 11 (Saturday) because it was planted only by 4 to 5 Foundation staffs. The cumulative number of trees planted so far has reached 139,000 in total.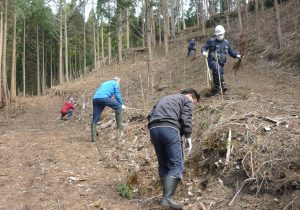 The week was warm and cheerful every day, and we can see the beautiful Aso Gogaku peaks. We also found out the grate job by the tree-planting volunteers in every year.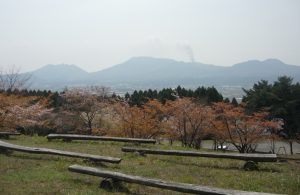 ALL LIST