We had the 9th rice harvesting at " Aso Fountain Rice Terrace!
On Saturday, October 12, 2019, the 9th rice harvesting was carried out at a terraced rice field in Aso Fountain Rice Terrace . President Kai said, "I was worried about the landing of Typhoon No. 19, but I am very happy to be able to harvest rice safely."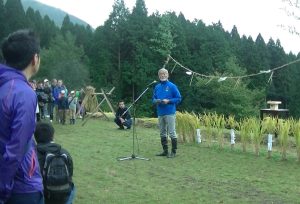 Following the greetings of Fukushima Agriculture, Forestry and Fisheries Manager of Kumamoto Prefecture and Mayor Sato of Aso City, we held a sickle ceremony.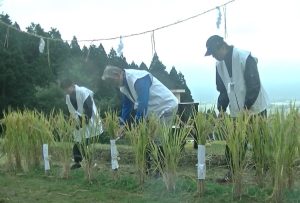 It is the growth situation of rice just before cutting.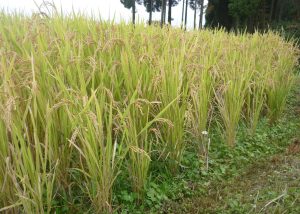 Hand-cutting, lacing, and hanging-drying work are performed smoothly.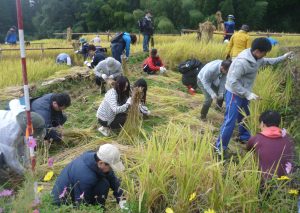 Tokai University Faculty of Agriculture participated again this year.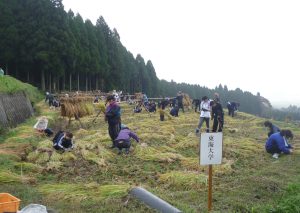 Aso's rice crop index was 91 "bad" due to low temperatures and lack of sunshine. You can see how the hanging poles, which usually have a double stack, are left partially exposed. The yield this year was 7 bales (420 kg) per piece.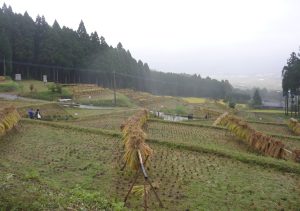 Next year will be the 10th rice planting and rice harvesting, so we plan to make a commemorative plan.
ALL LIST