We joined "Geology day" in Kumamoto!
On May 14th (Sun), the event of "geology day" Kumamoto (representative: Dr. Yoshitaka Hase Director of the Cretaceous Collection Museum) was held at Amakusa Citizen Center.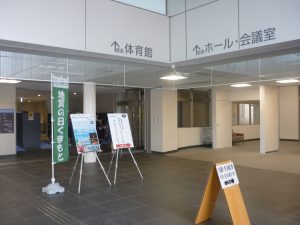 Our foundation has set up a demonstration corner titled "Let's create a water purification device!" Pebbles, activated charcoal and sand is put into a handmade container using an empty pet bottle and fix a filter mat between them.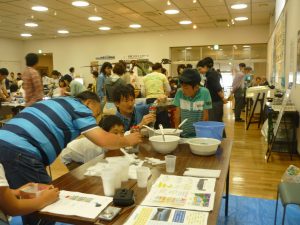 Many families have worked one after another in turn waiting. Did the muddy be purified and become clean water?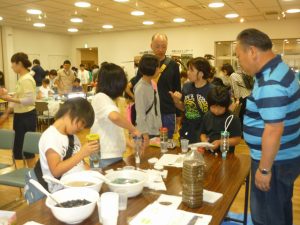 We also set up a DVD corner on the same corner and screened whole-day Water: The Essential Resource for Life Let's join Kumamon and learn about Kumamoto's groundwater!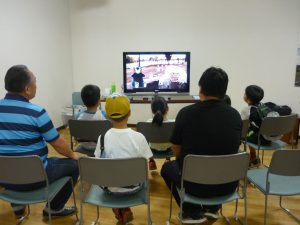 It is a picture of the venue we saw from our booth. It is the ninth time this time, but as many customers have never come.  Children like the hands-on efforts to try making with their own hands.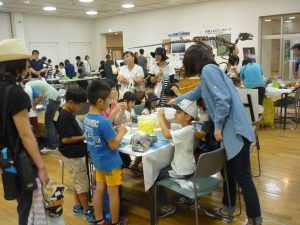 This event will be the 10th anniversary event next year. We would like to devise ingenuity by members of the executive committee so that the mechanisms such as "geological formation " and "groundwater" can be taught to children in an easy-to-understand manner.
ALL LIST